Pinnacles Hiking
24 March 2001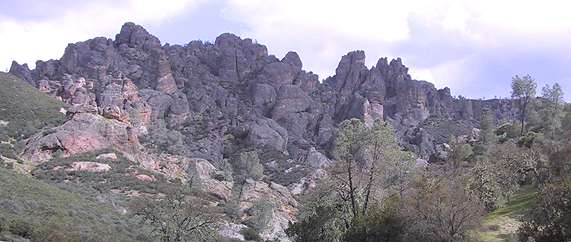 This is primarily a picture gallery--today Chris and I took a hike.
The hike was around Pinnacles National Monument, a bit over an hour's drive south of the house. We saw tons of wildflowers, and it was one of the best hikes I've done. Pinnacles is the remnants of an old volcanic core, and it looks like an odd slice of Arizona: all orange and pink and purple rocks.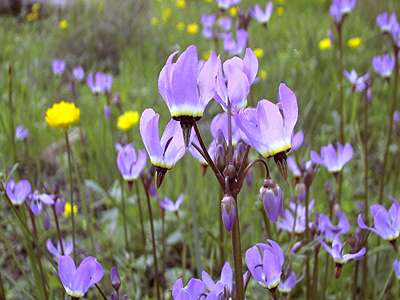 It was about an 8 mile hike... starting on the west side of the park, we went through the Balconies caves (the trail goes through them!), then around to the picnic area on the back side.
From there, we hiked what seemed like straight up to the High Peaks trail, and then headed back down to the car. It took us about six hours, including lunch.
---