How to shop for a new PC laptop
Step 1. Decide which technical specifications work for you
Once you know what you're looking for, you can quickly decide whether or not a given laptop is OK or not. Here are my recommendations:
Recommendation
Other options [and why they may not be right for you]
Operating system
Windows XP Home Edition with Service Pack 2
Windows XP Professional [trust me, you don't need this - unless you need to join the laptop to a Windows NT domain]
Windows XP Media Center Edition [you definitely don't need this in a laptop]
Linux [works fine, but best used only if you know Linux, or are living with someone who does]
Mac OS X [works very well, but if you wanted a Mac, you wouldn't be reading this]
Processor
Intel® Pentium® M
Intel® Celeron M is slower, but nearly as good
AMD Athlon™ 64 - uses lots of power; bad for mobile use
AMD Sempron - probably OK, don't really know about it
Processor speed
1.60 GHz
1.4 GHz / 1.5 GHz [OK, but if the 1.6 GHz is cheap, get it]
1.73 GHz on up to 2.13 GHz [nice to have, but not really worth the extra $400 or so]
Display [size]
14" widescreen
15.4" widescreen
17" would be nice, but typically costs at least $400 more
Display [resolution]
WXGA [1280 x 800]
WXGA+ [1440 x 900]
WXSGA+ [1680 x 1050]


All of these are "bigger" - but the higher the resolution, the smaller everything appears on the screen.
Not recommended for anyone who wears glasses or has trouble reading tiny tiny text.

Memory [RAM]
512 MB, 2 DIMMs [this means that there are 2 memory modules in the laptop]
256 MB [this can be frustratingly slow at times]
512 MB, 1 DIMM only [this costs extra, but isn't worth it, as you probably won't ever add more memory]
1 GB [overkill for most casual use]
Hard Drive [storage]
40 GB
If you can get an inexpensive upgrade - say, $25 to go to 60 GB - it might be worth it
As an alternative, consider buying a cheap external hard drive to store BIG stuff on you don't need to use on the road.
CD/DVD drive
DVD+/-RW/R + CD-RW combo
DVD only [not good - you WILL want to back up your data]
DVD/CD-RW [good - you can back up your data and make CDs, but DVD backups take fewer discs. Plus, you can't make DVDs if you want to]
Graphics Card
Intel Extreme Graphics and/or
Intel Graphics Media Accelerator
"Dedicated" graphics [e.g. ATI or nVidia cards: these are faster and will provide a more "modern" look and feel if you upgrade to Windows Vista - but they really do the same thing for most folks.]
Networking
Modem
802.11 b/g wireless
Ethernet
802.11 a/b/g wireless [802.11a costs extra and is something almost no one would ever use]
Bluetooth [Yes, it's cool to sync your mobile phone over a wireless connection - but you need to plug the phone in to charge it, so just plug it in.]
Battery
Whatever it comes with
Extended life batteries / Extra batteries [Most folks use their laptops in places where you can plug it in, so don't bother.]
Antivirus software
CA eTrust®EZ Antivirus
Any PC you buy will come with antivirus software - which will be horribly slow and useless. This stuff is great and costs $10 after rebate if you buy it direct from CA.
Extended service plans
3 years parts and labor [if not ridiculously overpriced - say, $80. Do NOT buy an extended warranty from a retail store like CompUSA, Best Buy, or Fry's]
90 days [this is OK if you don't mind a little risk]
1 year parts and labor [also OK, but it all depends on pricing]
Accidental damage insurance
Feeling lucky, punk?
OK if it's cheap and if you're prone to damaging things easily. Think it over.
Step 2. Go buy something
Some recommendations:
hp dv1000 series: $1,035.08 [$50 mail-in rebate not included]
Intel® Celeron® M 380 (1.6 GHz)
Microsoft® Windows® XP Home Edition with SP2
14.0" WXGA BrightView Widescreen
512MB DDR SDRAM (2x256MB)
60 GB 5400 RPM Hard Drive
DVD+/-RW/R & CD-RW Combo w/Double Layer Support
Intel® Graphics Media Accelerator 900 - Celeron
FREE Upgrade to 54g(TM) 802.11b/g WLAN w/ 125HSM!!
FREE Second 6 Cell Lithium Ion Battery!!
My take on this: Reasonably good value for money, but the screen's a bit small at 14".
hp dv4000 series: $1,056.80 [$50 mail-in rebate not included]
Microsoft® Windows® XP Home Edition with SP2
Intel® Celeron® M 360 (1.4 GHz)
FREE Upgrade to 15.4" WXGA BrightView Widescreen!
Intel® Graphics Media Accelerator 900
512MB DDR2 SDRAM (2x256MB)
60 GB 4200 RPM Hard Drive
DVD+/-RW/R & CD-RW Combo w/Double Layer Support
FREE Upgrade to 54g(TM) 802.11b/g WLAN w/ 125HSM!!
FREE Second 6 Cell Lithium Ion Battery!!
My take on this: Better than the dv1000 - looks less cheesy. Sure, a little bit slower, but bigger screen. Overall, not bad.
Dell Inspiron 6000: $983.15 [3 year warranty] - or $882.81 [1 year warranty]
Inspiron 6000 Intel® Celeron® M Processor 360
Operating System Microsoft® Windows® XP Home
Display 15.4 inch WXGA LCD Panel
Memory 512MB Shared DDR2 SDRAM 2 Dimms
Video Card Integrated Intel® Media Accelerator 900 Graphics
Hard Drive 40GB Hard Drive
Network Card Integrated 10/100 Network Card and Modem
Combo/DVD+RW Drives 8x CD/DVD burner (DVD+/-RW) with double-layer DVD+R write capability
Wireless Networking Cards Dell 1370 Internal Wireless (802.11b/g, 54Mbps)
Limited Warranty, Services and Support Options 3Yr Ltd Warr,At-Home Service,and Tech Support plus Nights and Weekends
My take on this: The hard drive is a little smaller than the hp - but dude, THREE YEAR WARRANTY. I'd go with this over the hp any day - and if you go with the one year warranty, it's nearly $120 cheaper. Score!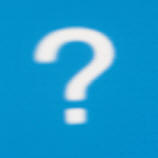 Some other random system that's on sale: read the ads for Fry's, CompUSA, and Best Buy - and read http://www.dealnews.com.
Sooner or later, something will turn up for a really killer price. Dell tends to have elaborate, limited coupon sales from time to time. These sell out in a day or so, but if you know which laptop you want [the Inspiron 6000, for example], you can save a fair amount of money. That is, you'll probably still pay around $1,000 - but you'll get a bigger hard drive or something like that.
The retail chains tend to have a good deal every so often, usually on something that was recently discontinued but which is still fresh.
Happy shopping!
PS. Prices include sales tax and shipping to San Francisco.